Summer Program
June to August - Youth ages 11-16 (10-days)
The Summer Program runs through June, July and August for youth aged 11-16. Campers attend 10-day camp sessions each year. Our summer program becomes more challenging for campers as they progress through each level. Campers participate in traditional camp activities like canoeing, high ropes, archery, and overnight camping experiences, as well as intentional programs targeted to develop important life skills.
The Summer Program helps youth develop independence, teamwork, leadership, and appreciation for diversity, as well as coping strategies to help them achieve success in young adulthood.
Campers per camp/per year:
| | |
| --- | --- |
| Camp | # of Campers |
| Camp des Voyageurs Tim Horton | 245 |
| Tim Horton Camp Kentahten | 116 |
| Tim Horton Camp Whiteshell | 136 |
| Tim Horton Children's Camp | 494 |
| Tim Horton Children's Ranch | 417 |
| Tim Horton Memorial Camp | 0 - closed due to site renovations |
| Tim Horton Onondaga Farms | 603 |
*Note: During summer 2020 and 2021 we pivoted to eCamp in response to COVID-19.
| | |
| --- | --- |
| Camp | # of Campers |
| Camp des Voyageurs Tim Horton | 649 |
| Tim Horton Camp Kentahten | 819 |
| Tim Horton Camp Whiteshell | 1440 |
| Tim Horton Children's Camp | 889 |
| Tim Horton Children's Ranch | 812 |
| Tim Horton Memorial Camp | 1257 |
| Tim Horton Onondaga Farms | 1170 |
Number of Graduates in 2019: 839*
*More graduates in 2019 because of a shift that included hosting the Summer Program at all camps in 2017 and enrolling more Level 3 Campers at that time.
| | |
| --- | --- |
| Camp | # of Campers |
| Camp des Voyageurs Tim Horton | 540 |
| Tim Horton Camp Kentahten | 961 |
| Tim Horton Camp Whiteshell | 1466 |
| Tim Horton Children's Camp | 835 |
| Tim Horton Children's Ranch | 746 |
| Tim Horton Memorial Camp | 1293 |
| Tim Horton Onondaga Farms | 1318 |
| NOLS Partner | 36 |
Number of Graduates in 2018: 209
| | |
| --- | --- |
| Camp | # of Campers |
| Camp des Voyageurs Tim Horton | 550 |
| Tim Horton Camp Kentahten | 931 |
| Tim Horton Camp Whiteshell | 1504 |
| Tim Horton Children's Camp | 832 |
| Tim Horton Children's Ranch | 766 |
| Tim Horton Memorial Camp | 1302 |
| Tim Horton Onondaga Farms | 1311 |
       Number of Graduates in 2017: 213
eCamp and virtual engagement in 2020
7476 eCamp hours completed by youth
3331 total counsellor-facilitated sessions throughout the summer including 2673 small group activities: cabin connections, iChoices, skill builders
464 campers enabled to fully participate in our virtual programming, by providing technology and services to help families overcome barriers of access and accessibility at no cost
eCamp and virtual engagement in 2021
1334 youth attended eCamp sessions focused on creating a safe and supportive community, learning new skills, and engaging in fun camp-wide games
4745 backpacks filled with stickers, gift cards, summer journals, notes from camp staff, camp games and an Amazon Echo Dot delivered to participants to drive engagement and interest in eCamp
Meet Hrithik, a former Summer Program Camper
"Graduating from the Summer Program was one of the most bittersweet feelings I have experienced to this day. On one hand I accomplished all my goals, found out who I was, was ready for university, and created memories/friendships that will last a lifetime, but on the other hand I knew that it would be forever till I visited my home away from home and my friends again.

 

Soon after this moment, I realized that my journey was everything I could have asked for it to be and that although my chapter just ended, someone else's was about to begin. I realized that I could not be more prepared to do whatever I want in life now and that my home away from home will always be there if I need them."
Supporting our Summer Program Campers
Working with adolescents means affirming, supporting, and celebrating their journey of self-discovery. We embrace our campers and families of all identities and, starting in 2019, instituted mixed gender cabin groups for those interested at Tim Horton Camp Whiteshell in Manitoba, Tim Horton Onondaga Farms in Ontario, and Tim Horton Children's Ranch in Alberta, to ensure campers had a safe and welcoming environment. The response from participants and parents has been heartening.
"My son returned from Camp Whiteshell yesterday. This was his third experience [at Tims Camps] but his first time with the mixed gender cabin. He absolutely loved the mixed cabin. He said having both genders in there really gave personality to the group, it wasn't just a bunch of boys who felt the need to be competitive. Thank you, Tim Hortons [Foundation] Camps for giving my son such a great experience this year and for coming up with a mixed gender cabin [option]!"
Year-round programming with School & Community groups
Sept to May
While the Summer Program is most well-known, our camps are busy from September to May hosting schools and community organizations from low income neighbourhoods.
In partnership with mission-aligned organizations and schools, participants join us at camp for a three-to-four-day overnight experience with their teachers, group leaders and chaperones. With schools, the focus is on learning outside the four walls of a classroom. Our school-based programs focus on youth wellbeing, developing an appreciation for nature and the environment, creating an appreciation for diversity, and cultivating mindfulness. With community partners, the focus is on collective impact. We ensure our year-round programs are high quality, engaging, and supportive of participant needs.
During the overnight visit, youth participate in camp favourite activities, including ropes courses, Ga-Ga ball and campfire, but are also engaged in the Big 3 programming components of self, community, and future. Working with community organizations provides the opportunity to work collaboratively and customize activities to group needs and goals. All activities at camp are focused on experiential learning.
For schools, after the in-camp visit, they receive "Camp in a Box" to reinforce and transfer learning from camp to students' homes and communities. The box includes a letter from camp and multiple packages with fun activities designed to engage youth, remind them of their time at camp, and engage with and contribute to their communities in positive ways.
| | |
| --- | --- |
| Year | Campers |
| 2016 | 12,394 |
| 2017 | 11,830 |
| 2018 | 12,418 |
| 2019 | 9741 |
| 2020 | No in-person year-round activity due to COVID* |
| 2021 | No in-person year-round activity due to COVID* |
| 2022 | 5494** |
*In-person school and community partnership programs were not offered during 2020 and 2021, but School program students received Camp in a Box programming.
** In addition, we reached 1200 campers through Camp in a Box
Meet Zoe, a former School Program Camper
"Camp changes your life - it gives you new skills that you can use in so many different ways. Problem-solving skills. Communication skills. Even the skills of just being able to work with your peers without fighting is an amazing thing to be able to do when you're in elementary school.
As you continue to go to Camp…you start to want to give your time, you start to want to volunteer, you start to want to make a difference in your community rather than just doing it for the sake of going to Camp."
A thank you note from an Ontario Teacher
"We wanted to thank everyone for the Camp-in-a-Box! It was such a lovely surprise 😄 . We are going to have so much fun this winter keeping busy with the activities!"
At Tims Camps, we connect with local communities and organizations to build strong community ties to establish partnership programs. Through working directly with other youth-serving organizations with similar missions and visions, we are able to impact more youth with a high-quality camp experience through collective impact. We work collaboratively with representatives from other organizations to co-create content that will be relevant and important to program participants, all the while prioritizing a camp-based delivery model. Through on-site programming, youth experience key elements and activities that are signature to our camps and become familiar with and comfortable in a camp environment. The goal of working with community groups is collective youth impact.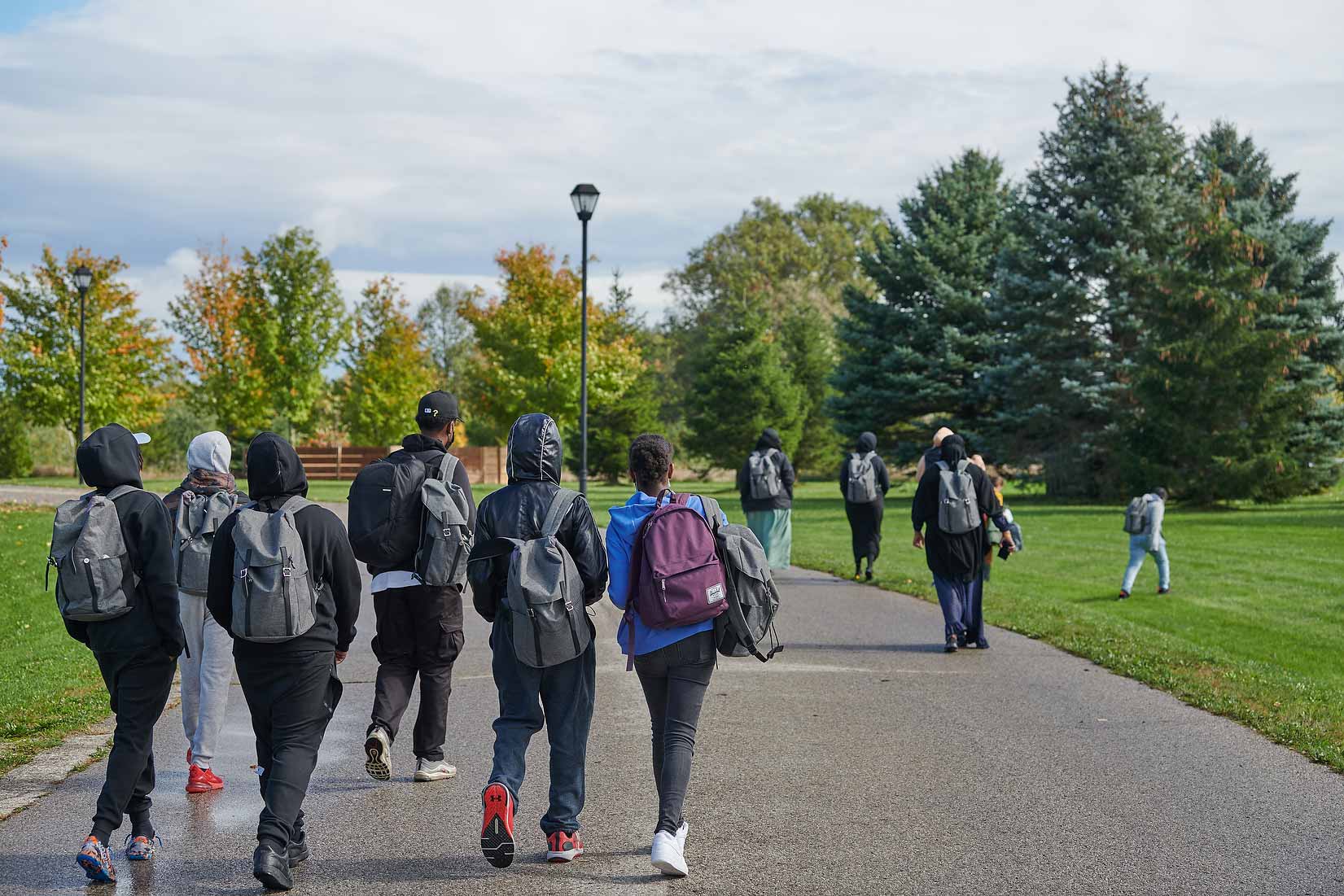 While Tims Camps is best known for our summer camps, we also partner with schools and youth-serving organizations. We continue to explore new ways we can break down barriers and make a difference in the lives of Black, Indigenous, and youth of colour in underserved communities.
After nearly a year of planning, Tims Camps hosted a partnership program in collaboration with Justice Fund at Tim Horton Onondaga Farms. This was a collaborative approach for collective impact, through a program delivery model that included both at-camp and in-community programming, with a focus on connecting youth and their families with camp experiences.
In Fall 2022, Tims Camps announced a $5 million, five-year partnership with Justice Fund, a non-profit organization serving under-resourced communities in Toronto.
Programming developed in collaboration with community partners like Justice Fund allows us to merge our expertise and provide more impactful and effective services for racialized youth who can take their learnings back to their communities to springboard real change.
Learn more about our TIMS CAMPS X JUSTICE FUND partnership here.
Tims Camps X Justice Fund Spring 2022: Focus on camp and community programming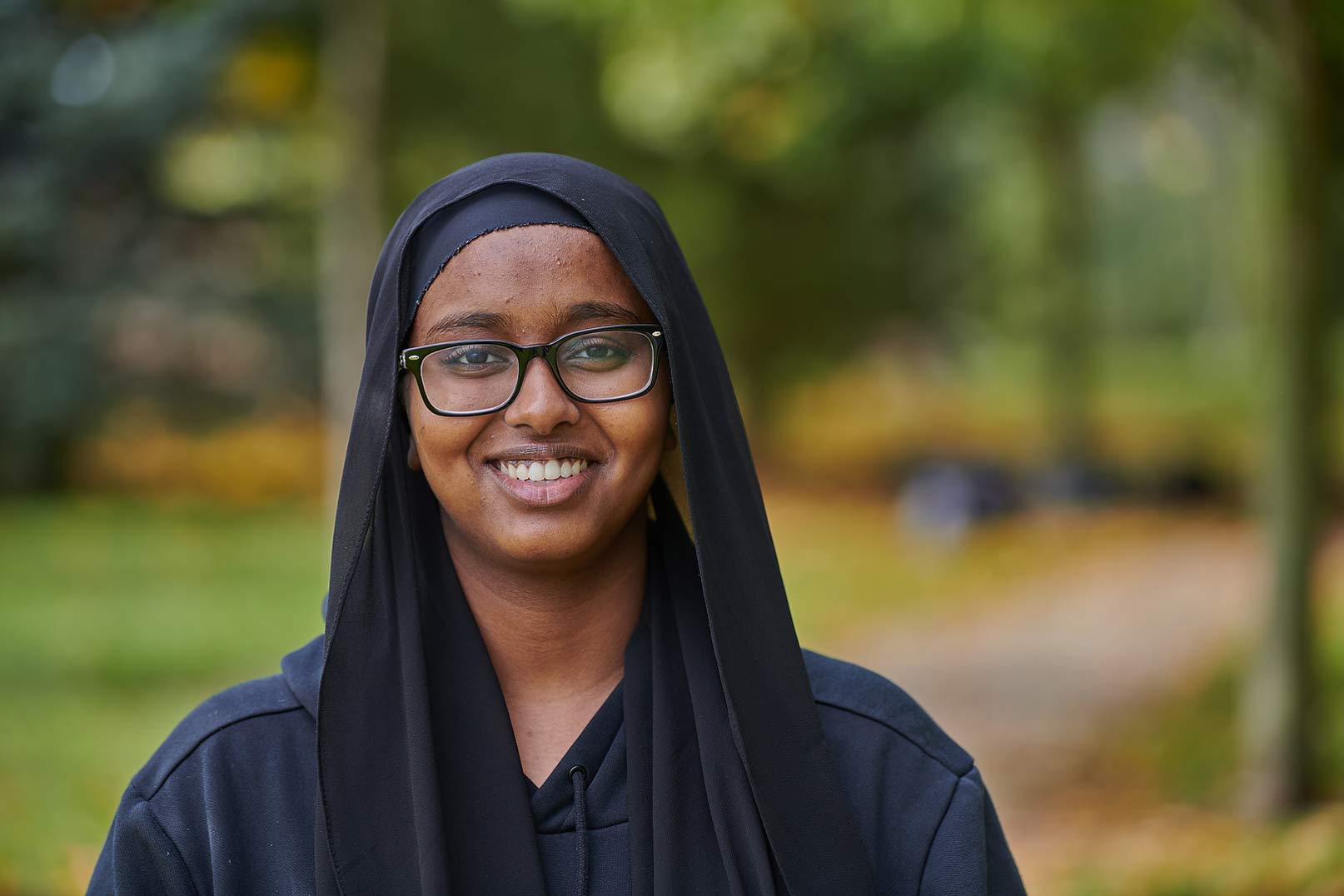 40 youth invited from Toronto
9 weekends of program (5 days at Onondaga Farms and 4 days in the Toronto community)
3 additional Toronto based partnering organizations (The Kickback, The F You Project (Forgiveness), and Canadian Somali Association of Toronto)
10 Toronto based guest facilitators (Tony Allen, Ed Allen, Tara Muldoon, Geoff Snack, Martin Anon, Rosie Monday, Meghan Yuri Young, Abby Albino, Rachel Hale, and Oliva Ho)
Tims Camps X Justice Fund Fall 2022: Focus on connecting families with camp
100 individual attendees (youth and parent/caregivers)
200 hours at camp
2 Toronto based organizations (The Black Daddies Club and Toronto Community Housing)
Click here to read our latest report from the Fall 2022 programming and learn more about what youth said about their experience.
Visit CBC The National to learn more about our partnership with the Justice Fund.
ANCFSAO – Association of Native Child and Family Services Agencies of Ontario
Through our new partnership with the Association of Native Child and Family Services Agencies of Ontario (ANCFSAO), in 2022 Tims Camps welcomed over 120 First Nation, Inuit, and Métis youth and their caregivers and social workers from all corners of Ontario to Tim Horton Onondaga Farms for culturally based programming.
Many Indigenous youth in care in Ontario are not placed with a foster family considered to be a cultural match and grow up disconnected from their culture and communities. To help connect youth to their roots, ANCFSAO staff, Elders and Knowledge Keepers led workshops and teachings at THOF including sharing Circles, moccasin and drum making, beading, land-based teachings, and medicine walks. We're grateful for ANCFSAO for trusting us to hold such sacred space and look forward to our future collaborations!
Through partnerships with Indigenous youth-serving organizations, we are working to establish a local-to-camp strategy to serve First Nation, Inuit, and Métis youth across Canadian camp locations. We're committed to using best practices and partnership principles including building and sustaining relationships, collaboration, working toward collective impact, reconciliation, and a localized and needs-based approach.
Click here to review our report that highlights key elements of the Tims Camps and ANCFSAO partnership from Fall 2022.
Tims Camps 2022 Total Program Costs
| | |
| --- | --- |
| Year-round Programming | $9,108,253 |
| Summer Programming | $9,528,177 |
| Fundraising | $3,107,366 |
| Management and Administration | $2,185,524 |
| Total cost: | $23,929,319 |
Note: The above represents costs from the Canadian Foundation, not a consolidated view. Costs related to strategic partnerships, a new undertaking for the Foundation, are not included above.