Summer Program
Youth ages 12-16 (10-days)
The Summer Program runs through June, July and August for youth aged 12-16. Campers attend 10-day camp sessions each year. Our summer program becomes more challenging for campers as they progress through each level. Campers participate in traditional camp activities like canoeing, high ropes, and overnight wilderness expeditions, as well as academic workshops like how to create a budget, apply for post-secondary scholarships, and build a career path
The Summer Program helps youth develop life skills and coping strategies to help them achieve success in school and work, while also encouraging them to give back to their communities.
2019 Summer Program by the Numbers
7036 youth benefited from the summer program
792 wilderness tips completed by Summer Campers ranging from 3-7 days in length
446, 800 meals prepared by our seven camps and served to campers, staff and guests
15,118 km paddled by campers on canoe trips
7743 km hiked by campers on backpacking trips
*Note: Due to the COVID-19 pandemic, 2019 was the last year our Summer Program operated in-person activities. In-person delivery of the Summer Program is scheduled to commence in June 2022. Learn more about our COVID-19 response.
Campers per camp/per year:
| | |
| --- | --- |
| Camp | # of Campers |
| Camp des Voyageurs Tim Horton | 649 |
| Tim Horton Camp Kentahten | 819 |
| Tim Horton Camp Whiteshell | 1440 |
| Tim Horton Children's Camp | 889 |
| Tim Horton Children's Ranch | 812 |
| Tim Horton Memorial Camp | 1257 |
| Tim Horton Onondaga Farms | 1170 |
Number of Graduates in 2019: 839*
*More graduates in 2019 because of a shift that included hosting the Summer Program at all camps in 2017 and enrolling more Level 3 Campers at that time.
| | |
| --- | --- |
| Camp | # of Campers |
| Camp des Voyageurs Tim Horton | 540 |
| Tim Horton Camp Kentahten | 961 |
| Tim Horton Camp Whiteshell | 1466 |
| Tim Horton Children's Camp | 835 |
| Tim Horton Children's Ranch | 746 |
| Tim Horton Memorial Camp | 1293 |
| Tim Horton Onondaga Farms | 1318 |
| NOLS Partner | 36 |
Number of Graduates in 2018: 209
| | |
| --- | --- |
| Camp | # of Campers |
| Camp des Voyageurs Tim Horton | 550 |
| Tim Horton Camp Kentahten | 931 |
| Tim Horton Camp Whiteshell | 1504 |
| Tim Horton Children's Camp | 832 |
| Tim Horton Children's Ranch | 766 |
| Tim Horton Memorial Camp | 1302 |
| Tim Horton Onondaga Farms | 1311 |
       Number of Graduates in 2017: 213
Meet Hrithik, a former Summer Program Camper
"Graduating from the Summer Program was one of the most bittersweet feelings I have experienced to this day. On one hand I accomplished all my goals, found out who I was, was ready for university, and created memories/friendships that will last a lifetime, but on the other hand I knew that it would be forever till I visited my home away from home and my friends again.

 

Soon after this moment, I realized that my journey was everything I could have asked for it to be and that although my chapter just ended, someone else's was about to begin. I realized that I could not be more prepared to do whatever I want in life now and that my home away from home will always be there if I need them."
Supporting our Summer Program Campers
Working with adolescents means affirming, supporting, and celebrating their journey of self-discovery. We embrace our campers and families of all identities and, starting in 2019, instituted mixed gender cabin groups for those interested at Tim Horton Camp Whiteshell in Manitoba, Tim Horton Onondaga Farms in Ontario, and Tim Horton Children's Ranch in Alberta, to ensure campers had a safe and welcoming environment. The response from participants and parents has been heartening.
"My son returned from Camp Whiteshell yesterday. This was his third experience [at Tims Camps] but his first time with the mixed gender cabin. He absolutely loved the mixed cabin. He said having both genders in there really gave personality to the group, it wasn't just a bunch of boys who felt the need to be competitive. Thank you, Tim Hortons [Foundation] Camps for giving my son such a great experience this year and for coming up with a mixed gender cabin [option]!"
School Program
Grades 6-8 (Two, 3-day camp visits)
Total Campers Served since beginning of program (2016-2017): 19,501
While the Summer Program is most well-known, the School Program happens during the school year (Fall, Winter, Spring), for grades 6-8 and reaches even more youth.
Partnering with schools from low-income neighbourhoods, students participate in two, three-day overnight visits to camp with their classmates, teachers and volunteers.
At camp and between visits, students work to develop their personal wellbeing (respectful and caring classroom behaviour), academic success (commitment to schoolwork), and community connection (influence social change with a community service project).
*Note: Due to the COVID-19 pandemic, our School Program was unable to run at full capacity. See our section "COVID-19 Response" to learn about how we pivoted to Camp in a Box to serve our School Program campers during the pandemic. We began to welcome schools back to modified in-person program delivery in Fall 2021.
| | |
| --- | --- |
| Year | Campers |
| 2016-17 | 3,341 |
| 2017-18 | 5,126 |
| 2018-19 | 5,725 |
| 2019-20 | 5,309 |
Meet Zoe, a former School Program Camper
"Camp changes your life - it gives you new skills that you can use in so many different ways. Problem-solving skills. Communication skills. Even the skills of just being able to work with your peers without fighting is an amazing thing to be able to do when you're in elementary school.
As you continue to go to Camp…you start to want to give your time, you start to want to volunteer, you start to want to make a difference in your community rather than just doing it for the sake of going to Camp."
What students will experience by participating in the School Program
Targeted workshops that focus on key areas of development including public speaking, active listening, planning and organization and problem solving.
Teams participate in community meal times, initiative challenges and high and low rope elements with an increasing amount of challenge.
Youth set specific goals called "Constructive Actions" in the areas of community and future that support the transfer of learning from Camp to home and are accomplished between visits to Camp.
In 2021, we began connecting with local communities and organizations to build strong community ties to establish partnership programs. Through working directly with other youth-serving organizations with similar missions and visions, we are able to impact more youth with a high-quality camp experience through collective impact. In our partnership programs, we work collaboratively with representatives from other organizations to co-create content that will be relevant and important to program participants, all the while prioritizing a camp-based delivery model. Through on-site programming, youth experience key elements and activities that are signature to our camps and become familiar with and comfortable in a camp environment. The goal of partnership programs is collective youth impact.
Partnership Programs by the numbers (2021)
Number of youth served: 75
Hours of programming: 100 hours
Organizations engaged: 3 different organizations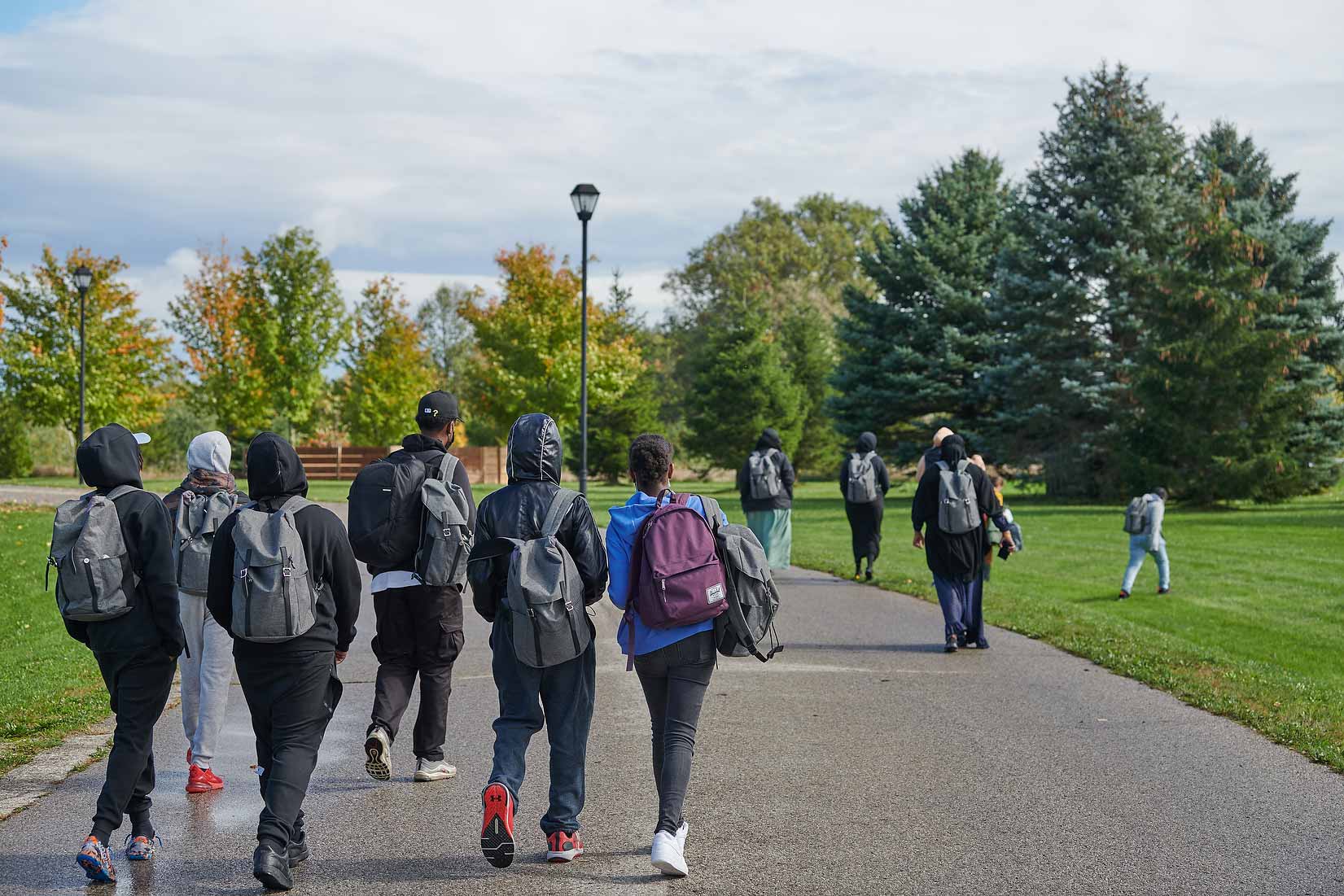 After nearly a year of planning, Tims Camps hosted a partnership program in collaboration with Justice Fund, at Tim Horton Onondaga Farms. This was a collaborative approach for collective impact, through a program delivery model that included both at-camp and in-community programming. This partnership was designed to support a tangible transfer of learning while emphasizing community connections, civic engagement and meaningful skill development. This partnership was made possible by leveraging the expertise and community networks of both Tims Camps and Justice Fund to create a robust and well-supported program schedule that encompassed components of Tims Camps signature programs as well as custom and specialized programs supported by industry experts. Youth engaged in camp-based activities at Tim Hortons Onondaga Farms such as visiting the barn animals, archery, high-challenge course, and GaGa ball. They heard about real-life experiences from Toronto-based guest speakers and mentors and participated in music-based learning activities led by legendary music producer Noah "40" Shebib.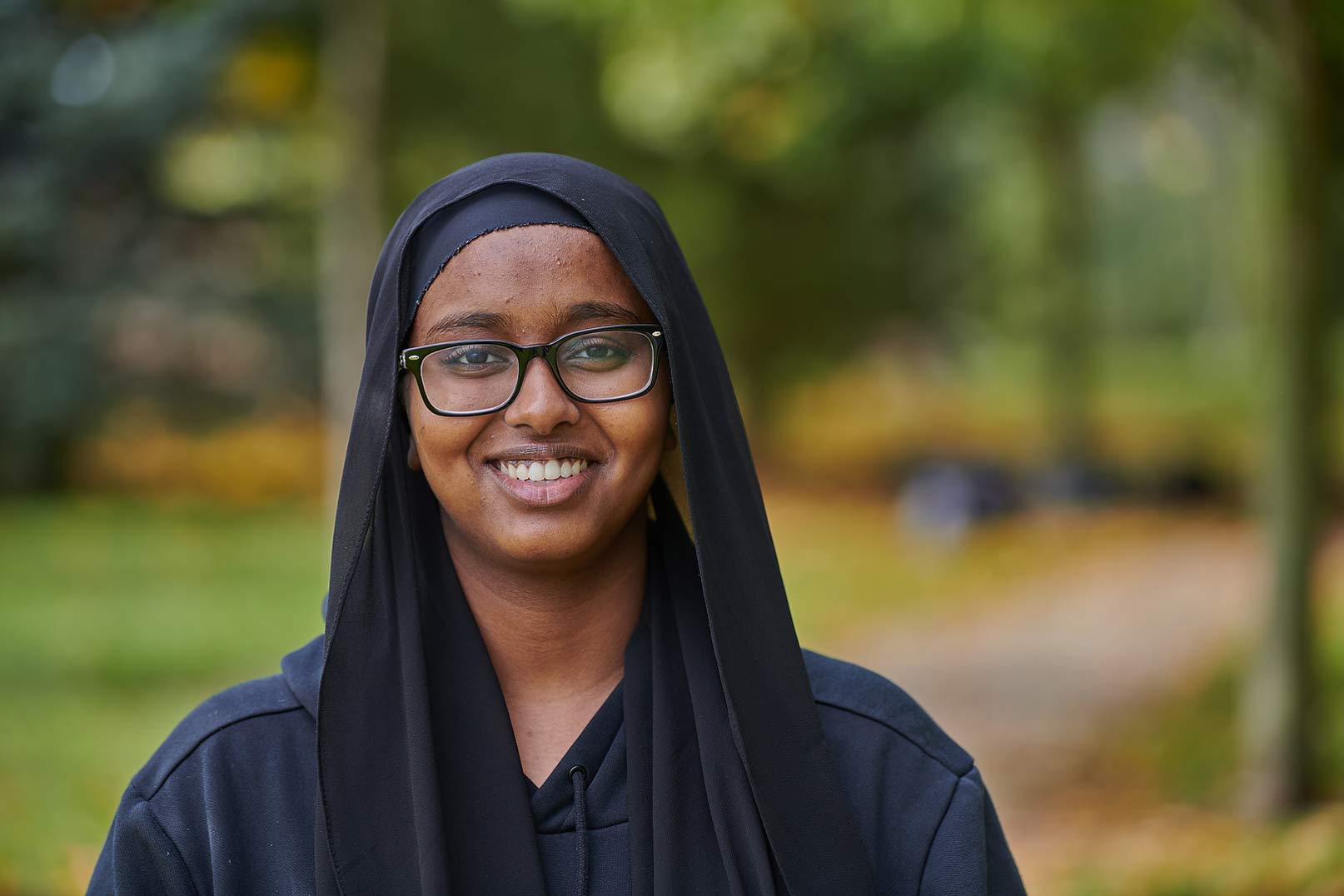 40 youth invited from Toronto
9 weekends of program (5 days at Onondaga Farms and 4 days in the Toronto community)
3 additional Toronto based partnering organizations (The Kickback, The F You Project (Forgiveness), and Canadian Somali Association of Toronto)
10 Toronto based guest facilitators (Tony Allen, Ed Allen, Tara Muldoon, Geoff Snack, Martin Anon, Rosie Monday, Meghan Yuri Young, Abby Albino, Rachel Hale, and Oliva Ho)
Here's what participants said they learned during their experience in the program:
"I learned to always keep my head up and never stop trying to achieve my goals"
"During a few of the workshops, I learned how to expand my horizons creatively and challenge myself"
"I learned that I am creative and I have the ability to be social"
"I learned that I should follow what I believe in. There are different careers you could follow and it's important to know your type of mindset and core values."
| | |
| --- | --- |
| School Programming | 13,189,930 |
| Summer Programming | 11,070,537 |
| Management and Administration | 2,167,353 |
| Fundraising | 2,771,953 |
| Total cost: | 29,199,773 |
Note: The above represents costs from the Canadian Foundation, not a consolidated view. Costs related to strategic partnerships, a new undertaking for the Foundation, are not included above.