Vision
Through life-changing programs, help youth imagine a future without poverty.
Mission
To help youth from underserved communities achieve their full potential.
Multi-day, overnight camp experiences are uniquely powerful in quickly building critical skills and strengths in youth. Strengthening social ties and community connections can protect and help young people cope with challenging circumstances.
Whether at camp or back home in their communities between visits – our youth work to build social, emotional, leadership and innovation skills and behaviours like volunteerism and motivation to learn so they become civically and academically engaged, and successfully transition to adulthood.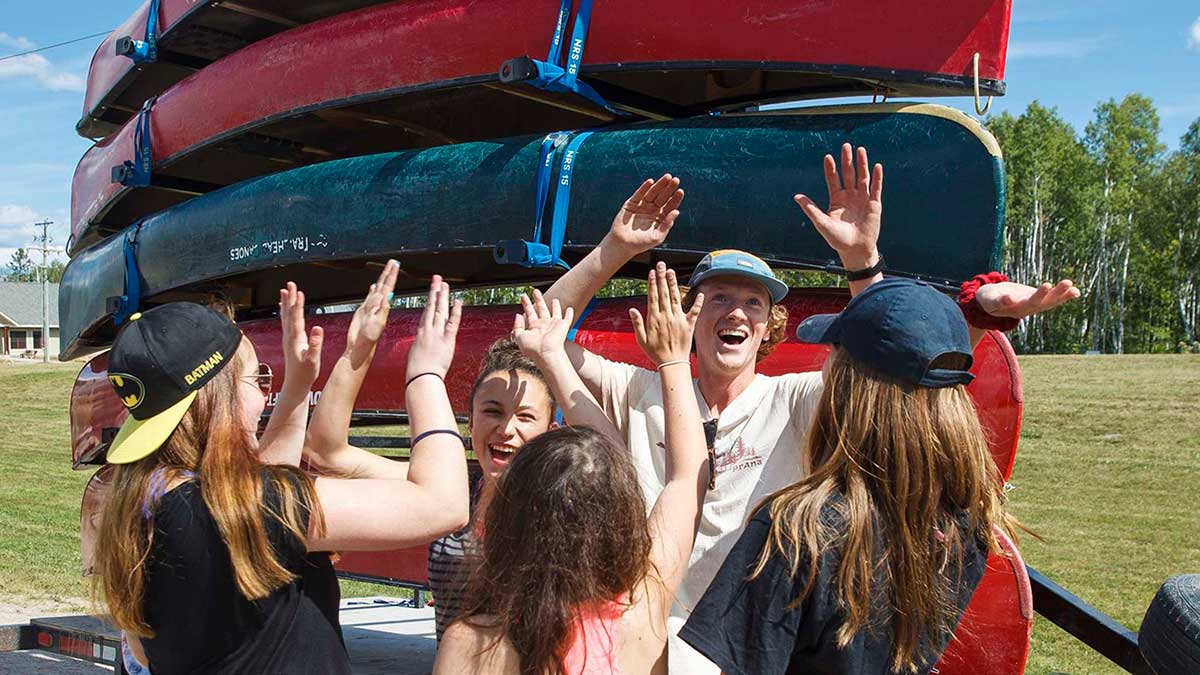 Summer Program
Youth ages 12-16 (9 days, five consecutive summers)
Through our unique five year, camp-based program, youth participate in a variety of increasingly challenging development programs encouraging them to believe in their own potential. Programs include traditional camp activities like archery, canoeing and camping, as well as academic and financial literacy activities that help teach them how to set goals, create a budget, apply for post-secondary scholarships, and build a career path.
School Program
Youth in grades 6-8 (Two, 3-day camp visits)
While the summer program is most well-known, the School Program which takes place during the year (Fall, Winter and Spring), actually reaches more participants. Partnering with schools from low-income neighbourhoods, students participate in two overnight visits to camp during their academic year. Between visits, students work to achieve personal goals that support further development regarding personal wellbeing, academic success, meaningful employment and community connection.
eCamp
Showing up for youth wherever they are
Launched in the summer of 2020 at the height of the pandemic, Tims eCamp has been revamped for 2021 to ensure we're showing up for young people when they need us most. With their mental health and well-being in mind, eCamp offers a safe and supportive digital community for youth to connect with others, learn, and grow. eCampers participate in two weeks of daily, live programming, learning new skills and developing as leaders, and have access to digital resources and an online community all summer.