The Youth Advisory Council (YAC) was created in 2018 to give the youth we serve a voice in helping us make decisions. Giving young people a say in how we operate helps us stay relevant to our campers and make sure we are growing forward as an organization.
So far, we have consulted with our Youth Advisory Council on decisions related to gender-inclusive cabin groups, camper application process, camper support programs, camper feedback, staff recruitment, branding and fundraising.
The current YAC is comprised of nine regionally representative current and former campers who are passionate and enthusiastic about what we do. Learn more about their stories below!
Bitisho
(She / Her) - Hamilton, ON
Bitisho resides in Hamilton, Ontario, where she is currently completing her last year of high school. She is a Student Ward Volunteer at the Hamilton General Hospital and is part of the Literacy Imagination Team at her school. Bitisho graduated from Level 5 of the Summer Program and is a returning member from the 2018/2019 Youth Advisory Council. Bitisho is fluent in both English and French.
Bitisho has chosen to pursue International Development and Globalization in post-secondary school. She chose this path because she is tired of seeing people turning a blind eye to all of the injustice around the world and wants to make a positive impact. Bitisho is often described as one of the most genuine people you'll meet. She is devoted to her close circle of people but she does not shy away from welcoming new people in with open arms. Her laughter is contagious!
"I strive to be someone people know they can turn to. I've had situations in which I wished I had someone like that; so I want to be that person for others." – Bitisho
Gus
(He / Him) - Surrey, BC
Gus is a proud resident of British Columbia, currently residing in Surrey where he is in grade 12 of high school. Aside from regular studies, he is part of an Indigenous Book Club, he is an executive for his school's Red Cross Club, and he is a member of the Environmental Club. Recently, he has formed a mental health outreach group at his school and hopes to travel to other local middle schools, and have meaningful conversations with youth concerning mental wellness. Gus is currently enrolled in a Musical Theatre course through his school, has become the youngest person to be promoted to management at his job, and has served as a Youth Advisory Council member for two years now.
Whether it's visual arts, dance, or musical theater, creativity runs through his veins. He plans to pursue music professionally. Academically, people may be surprised to know how much he enjoys the problem-solving required for classes like pre-calculus and chemistry. Gus creates a safe space wherever he goes by opening up his mind and heart to anyone he meets.
"I hold no judgement, and as a friend it is my responsibility to listen" – Gus
Aimen
(She / Her) - Edmonton, AB
Aimen grew up in Airdrie, Alberta and currently resides in Edmonton, where she attends grade 10 of high school. Her passion for helping kids and their families drives her future plan to become a pediatrician. Aimen is entering Level 4 of the Summer Program this year. She often credits camp as the catalyst for her newfound confidence.
She keeps her schedule full with activities like kickboxing, basketball, art, and academic groups such as student mentoring. Aimen is an incredibly talented writer and regularly uses her talents to make her voice heard. Her positive and kind demeanor is contagious and it often encourages her peers to step out of their comfort zones to explore their creative side.
"Tims Camp has truly changed me for the better and I wouldn't be where I am today without it." – Aimen
Antonio
(He / Him) - Flint, MI
Antonio is an outgoing and proud resident of Flint, Michigan, where he attends grade 10 of high school. He has a passion to help provide more opportunities for marginalized communities and people of colour. Antonio will be entering into Level 4 of the Summer Program, and has been looking forward to applying for the Youth Advisory Council since it started back in 2018.
Antonio's involvement in extracurricular activities is astonishing. He is part of the Youth Ambassadors Program, the Flint Repertory Theatre, The Principals Advisory Council, Big Brothers/Big Sisters, and the Men of Excellence mentoring program. We are continually impressed with his ability to still make time for his friends, family, and camp.
"You have to be a part of the solution, not the problem." – Antonio
Amy
(She / Her) - Clarkston, MI
Originally from Clarkston, Michigan, Amy is a first year student at Eastern Michigan University where she is studying Secondary Education with a concentration in Social Studies and History. Amy graduated from Level 5 of the Summer Program in 2019. She is a returning member from the 2018/2019 Youth Advisory Council.
Amy is passionate about spending time on the things that matter most to her, like education, her friends, family, and various causes that help others. Amy is a dedicated and active member of her community year-round. In the summers she works as a day camp counsellor where she has the opportunity to support kids and make a positive impact. Peers would describe her as ambitious, organized, and the ultimate team player. Working collaboratively comes second nature to Amy.
"If I know the work that I will be doing impacts others positively, then I'm in." – Amy
JiYu
(She / Her) - Moncton, NB
JiYu was born in Gwangju, South Korea, and moved to Canada in 2010. She currently resides in Moncton, New Brunswick and is in grade 11 of high school. She is a representative on her school's Student Council, a member of the Honourable Ginette Petitpas Taylor's, Greater Moncton Youth Council, and will be graduating from Level 5 of the Summer Program in 2020.
JiYu is passionate about making a difference and hopes to one day be a dentist, providing accessible dental care for people in need. Currently she keeps busy with her studies, family, friends, and badminton tournaments, representing her high school, local club and even Team New Brunswick. Her peers would describe her as compassionate, honest, and an incredible cabin mate.
"I want to help and make other campers experiences as memorable as mine." – JiYu
Megan
(She / Her) - Halifax, NS
Megan grew up on Cape Breton Island, Nova Scotia, and is currently studying in Halifax at Mount Saint Vincent University. She is working towards completing a Bachelor of Science, with a major in Biology and a minor in Neuroscience. Megan has been a part of Tim Hortons Foundation Camps for almost nine years, as both a camper and now as a counsellor.
A typical day for Megan includes checking off boxes on her long to-do list between school and work, while still managing to jam out to her epic playlist, and spending time with her friends. Megan is outrageously good at making conversation with anyone she meets about anything and everything. Professionally, she is passionate about creating a safe environment for anyone she works alongside. Megan thrives on helping others succeed, and has a passion for working with kids to help them to develop into the best versions of themselves.
"I whole-heartedly believe in the Tims Foundation, and what it does for the youth and the communities it impacts." – Megan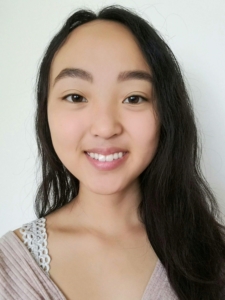 Catherine
(She / Her) - Toronto, ON
Raised in Toronto, Ontario, Catherine is currently in her second year of Health Sciences at Western University. Catherine contributes to the fight against homelessness by taking part in various community outreach programs. This includes weekly volunteering at an organization that helps people get back on their feet to achieve economic self-sufficiency, and by sitting on the London Youth Mental Health and Addiction Council.
Between her academics, friends, family, and volunteering initiatives, Catherine has continued to carve out time to be a devoted member of the Youth Advisory Council, and has since graduated from Level 5 of the Summer Program. Catherine's positivity, kindness, and dedication for helping others reach their full potential is admirable and does not go unnoticed.
"I'm so grateful to have the opportunity to better a program that has bettered me." – Catherine
Philippe
(He / Him) - Montreal, QC
Born and raised in Montreal, Quebec, Philippe is currently in his first year of Financial Services and Insurance at Cégep du Vieux-Montréal. He has also completed the Natural Sciences program at Cégep André-Laurendeau. Graduating from the Summer Program in 2017, Philippe currently works at "ABC123 Académie", in Montreal.
During the summers, he is a Lead Wilderness Counsellor at Tim Horton's Children's Camp in Tatamagouche, Nova Scotia. Philippe is an incredible story teller, teacher, and coworker to have on the Youth Advisory Council and speaks both French and English. He is passionate about fostering the strengths within youth, and creating a safe and encouraging space for both youth and his peers to grow. Philippe strives to live the 'simple life', and finds comfort when working outdoors. He hopes to encourage this mindset with the youth that he meets.
"What excites me most about my work is seeing the vast positive impact we have on young people." – Philippe